lynn
Salon Owner & Senior Stylist
Lynn is proud to have opened Millennium Hair in 1998 with just one other Stylist and one Assistant. She has enjoyed watching her creative team grow and gain knowledge within the industry. Lynn has a passion for cutting and loves nothing more than being behind her chair creating that new style to make her client feel amazing!
Katherine
Assistant Manager
Katherine joined Millennium at the beginning of 2011. She has worked hard to progress and become assistant manager and enjoys working with the team. She loves all aspects of hairdressing and would like to progress further with new styles and techniques.
melanie
Senior Stylist
Senior stylist Melanie has over 12 years experience in Hairdressing and has been a member of the team since 2004. She has a passion for hairdressing and loves taking on a new challenge. She specialises in hair ups for weddings, proms and other events. Melanie will make you feel great for that special occasion.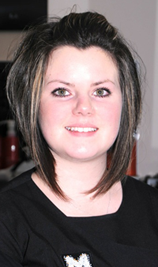 amanda
Senior Stylist
Amanda is a level 3 trained Hairdresser and enjoys all aspects of Hairdressing. She likes being creative and exploring new styles. "What makes me enjoy hairdressing is that I learn something new everyday. I wouldn't be anywhere else because I feel the atmosphere and the girls that surround me are what helps me to progress in my work each day"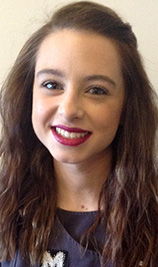 HARRIETTE
Graduate Stylist
Harriette joined Millennium early in 2015 as an apprentice, she loves all aspects of hairdressing, especially being super creative and learning something new every day. She is looking forward to being a stylist and having a great future at Millennium.
SARAH
Graduate Stylist
Sarah has recently joined the team in 2016. She is currently studying to complete her level 2 in hairdressing. Sarah is great at making sure
all clients are happy and well looked after. She is excited to be progressing further with her training here at Millennium.