GREAT LENGTH EXTENSIONS NOW AVAILABLE
We are delighted to announce that Claire has now completed her training in Great Length extensions.
Please call
01788 522 264
for your 30 minute free consultation or
click here
.
New products available
Millenium Hair are pleased to announce that we are now proud stockists of British Hair products.
A NEW RECRUIT AND A RETURN FROM MELANIE!
M-Hair welcomes Claire to the group.
Click here
to find out more.
Melanie is returning from maternity leave on 11th May and she will be working Wednesday, Thursday, Friday and every 4th Saturday.
Senior Stylist required
Please contact us on 01788 522 264 or email your CV to
info@m-hair.co.uk
A GREAT DAY OUT FOR KATHERINE AND AMANDA
Katherine and Amanda had an exciting day training with Patrick Cameron and his team, learning lots of new bridal hair up styles.
DISCOVER A NEW ERA IN THE TREATMENT OF THINNING HAIR
NIXION Hair Thinning Treatment
Nioxion increases the thickness of each existing hair strand for fuler looking head of hair. The three parts of each NIOXIN system – cleanse, optimise and treat – work together to help create an optimal scalp environment and provide thicker, denser-looking hair.
Please call 01788 522 264 for a
FREE
consultation.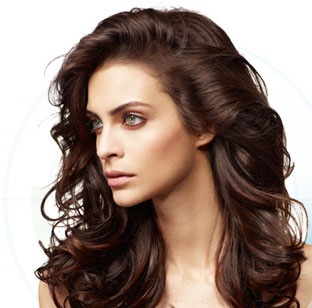 Welcome Back Amanda
Amanda will be returning to work on February 3rd, she will be working Tuesday, Thursday, Friday & Saturday.
House of commons visit
Lynn spent a lovely afternoon with the Hairdressing Council at the House of Commons in order to make registration compulsary for qualified hairdressers.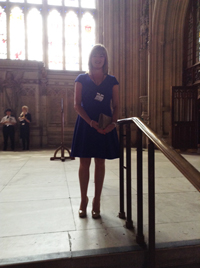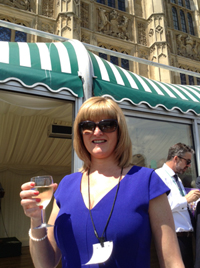 Training in May
Katherine is excited to be attending the Wella Training Academy in May to learn lots of new hair cutting skills.
Millennium run the Coventry half marathon for zoe's place
Lynn and Melannie ran the Coventry half marathon to raise money for Zoe's Place Baby Hospice in Coventry. Together they raised almost £3,000 towards keeping the hospice open 24 hours a day. Thank you to everybody that supported us and the charity.
Great lengths has arrived
Millennium hair will now be offering Great Lengths Hair Extensions. We're the only salon in Rugby to offer this treatmeant. Ask your stylist for more details.
Patrick Cameron Course...
Due to a huge demand for further education Patrick Cameron opened his own school, training other hairdressers in the art of dressing long hair. The team from Millennium Hair attended the two day course, run personally by Patrick allowing them the opportunity to master the techniques for which he has become world renowned.
House of Commons Visit..
Lynn and Frankie enjoyed afternoon tea at the House of Commons which was hosted by David Morris MP and the Hairdressing Council.
David Morris was proud to be a hairdresser for over 26 years and owned his own salon until he decided to stand for Parliament. He knows the hairdressing industry inside out and alongside other highly influential Council members such as Andrew Barton, Jayne Lewis-Orr and Austin Mitchell MP, he supports moves to help the campaign for registration of Hairdressers in the UK.
They both found the day at the House of Commons very interesting and enjoyable.

More than a colour - a wonder of light.
Millennium hair will now be offering Illumnia Color. Illumnia Color elevates light to its highest spectrum, revealing previously unseen potential in hair. Ask your stylist for more details.
A LOOK AHEAD...
Ensuring that the fabulous hair styles they create are complemented by their surroundings Lynn Headland has just invested in a fantastic new re-fit of the salon. Creating style at the cutting edge needs an environment that stimulates the stylists yet relaxes the clients. Lynn has created just that.
A fresh new look that is both modern and contemporary yet inviting for the clients.
Using local craftsmen to create many of the elements to the new salon the end result is the perfect stage for Lynn's team of highly trained, friendly, experienced and creative stylists to bring their magic to life with your hair.